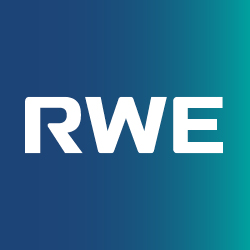 Kurzübersicht
RWE Supply & Trading GmbH is the international trading house of RWE AG, a leading supplier of renewables worldwide. With our sharp eye for market developments and trends, we have been representing the RWE Group on the global wholesale markets for energy and energy-related raw materials and services for over 20 years. Our innovative solutions pave the way to the future of energy – and to a sustainable life.
As a global player, we are at home all over the world and have over 50 nationalities in our team of around 1,600 employees. We are active on Europe's largest energy trading floor in Essen as well as in London, New York and Prague. We are also the hub for electricity, gas, biomass, raw materials and emission certificates in growth markets outside Europe, especially in the Asia-Pacific region.
Our work encompasses a wide range of activities – not just providing large industrial companies and trading partners with energy supply solutions but also ensuring commercial optimisation of RWE power stations and operating storage for natural gas and market renewable energy generated by RWE Renewables.
The experiences we can offer graduates are wide-ranging too. We have five different graduate programmes: Commercial; Front Office IT Developer; General Business; IT; Finance. Each involves choosing rotations in a variety of areas, giving graduates broad exposure to our business and different working cultures. We also have three different year-long Industrial Placement programmes: Back Office, Commercial Asset Optimisation and Risk. Each involves working alongside industry experts and building experience and skills that will help you flourish in your early career.
All our programmes are the perfect springboard to a career at RWEST or in the wider RWE Group, with opportunities to gain experience, develop vital skills and network with senior managers and board members. More than 80% of our graduates continue driving their careers with us long after the end of the programme.
Why do our graduates choose to stay with us so long? It's not just the highly attractive salaries and bonuses we offer. It's also our empowering working culture, which includes excellent work-life balance, ongoing learning and development opportunities, and the chance to travel to locations around the world.
Jobs bei RWE Supply & Trading United Kingdom